Student Role Model of the Week for March 20-24 was Alice Gackle. Alice was chosen for her joyful and energentic personality, as well as her perceptive and articulate way of expressing thoughts.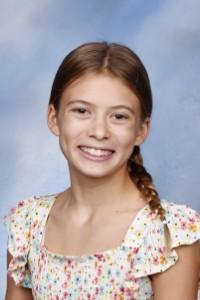 KPS Family Engagement is sponsoring an indoor Easter Egg Hunt at the school THIS SUNDAY, following the Fireman's Knephla Dinner!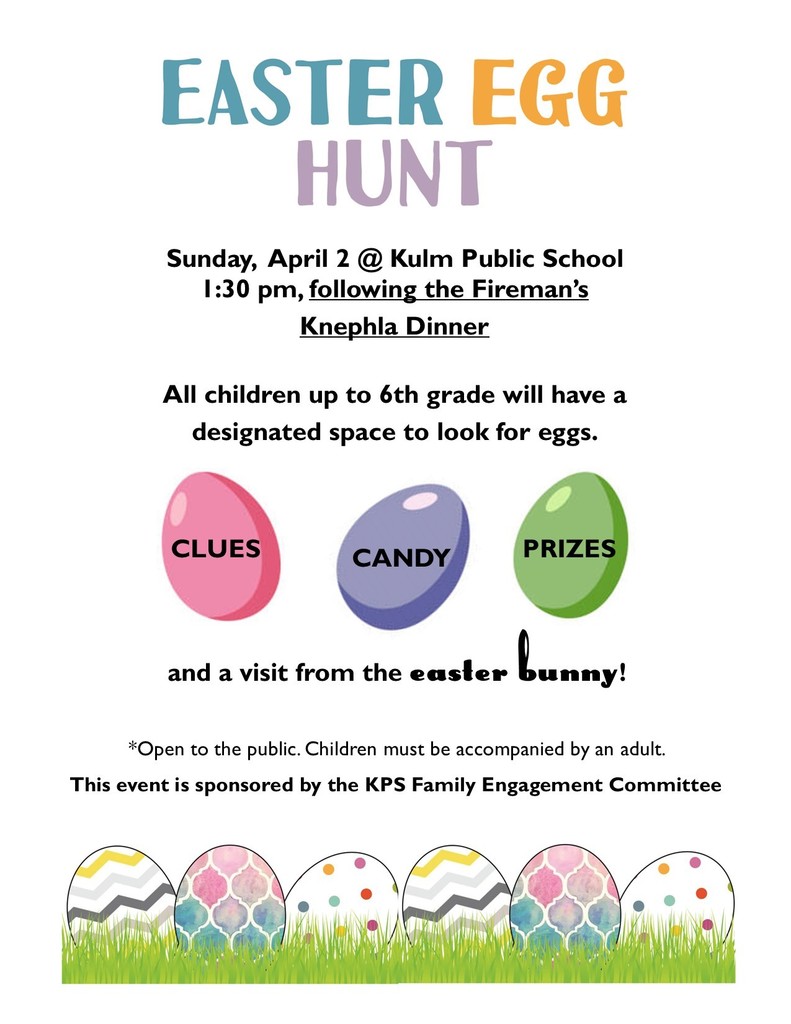 Snow Week Royalty 2023 (listed left to right) Ally Strobel, Tj Buchholz, Noah Klusmann, Natalia Shoaf, Queen Addison Roloff, King Caleb Harris, Princess Jaelyn Bertsch, Prince Mason Stevahn, Caroline Mahin, Austin Strobel, Kalyn Klusmann and Benet Giesler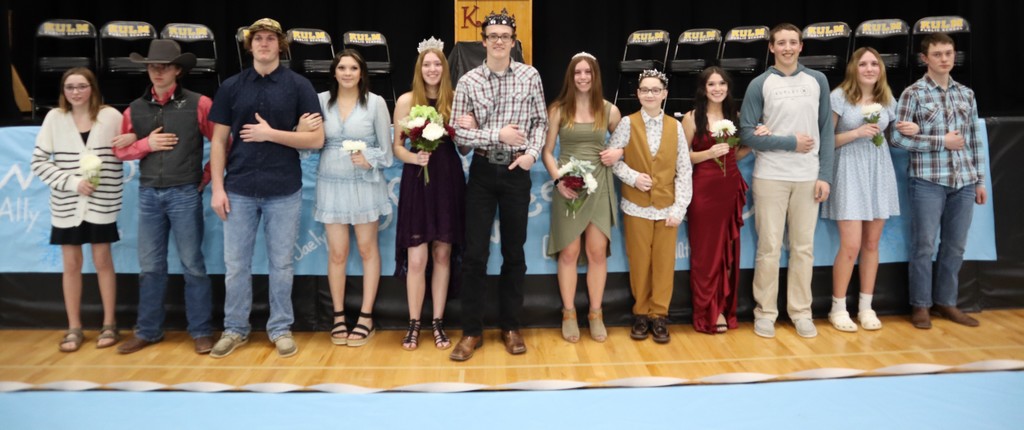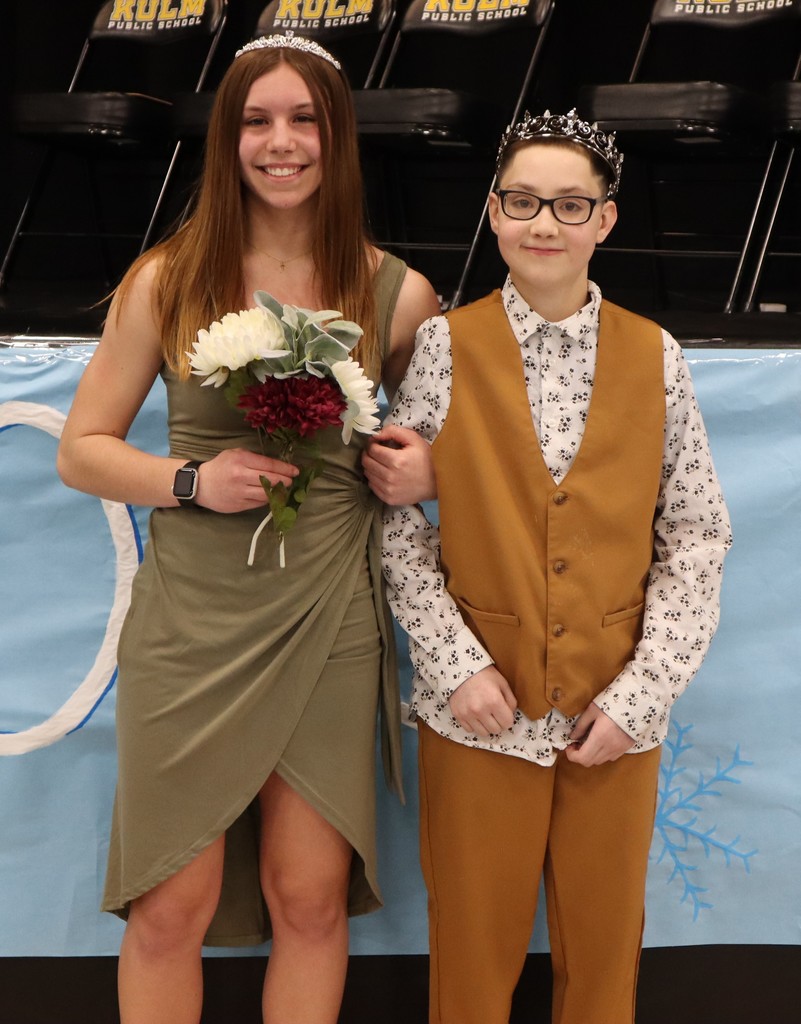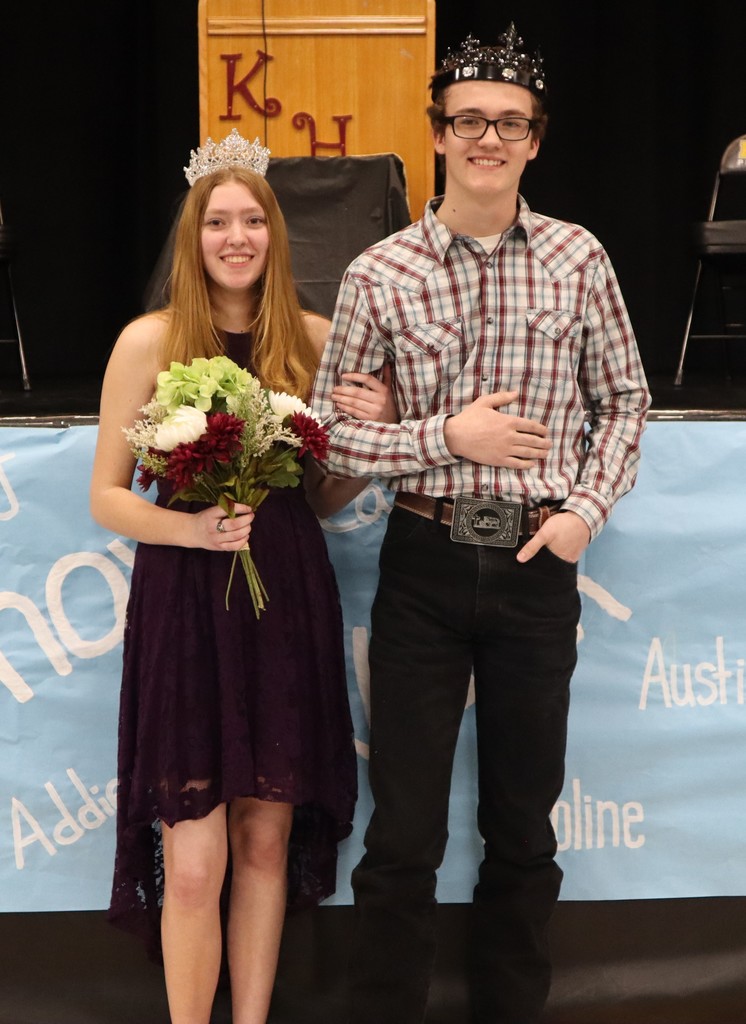 Congratulations to the Edgeley-Kulm Auto-Tech students Bronze Medal in the Quiz Bowl Competition!!! 🏅 Awesome Job Team Members: Merissa Sitzmann, Levi Entzi, Dillon Nitschke, Jameson Timm, Aydan Entzi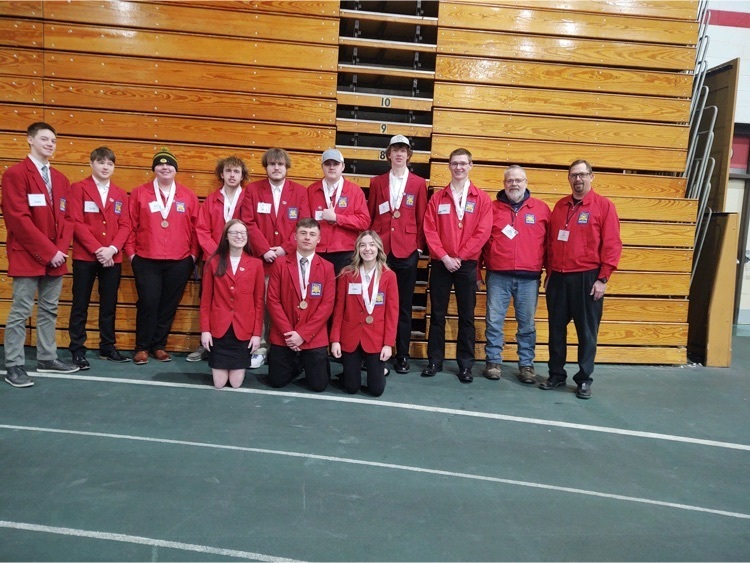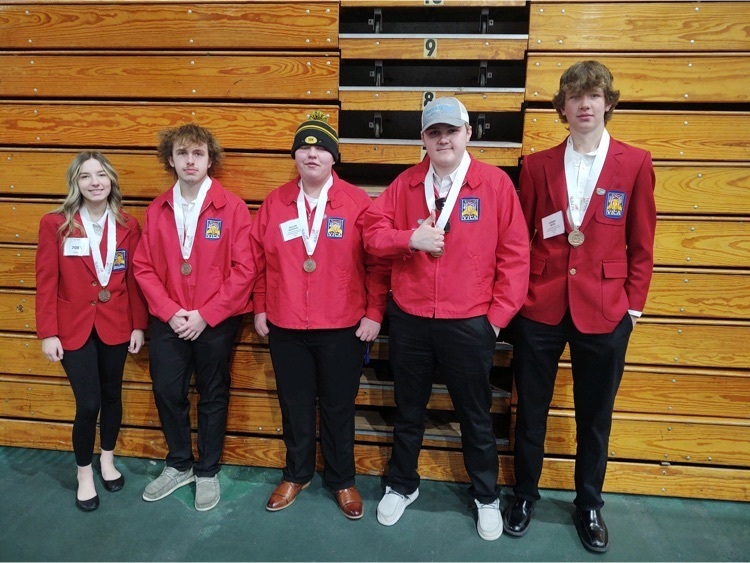 KPS Family Engagement is bringing Josh Kurtz, CEO and Founder of TAP, to talk with students about the challenges to obtaining clean water in developing countries. The public is invited to attend his elementary presentation Monday, April 3, at 2pm in the gym.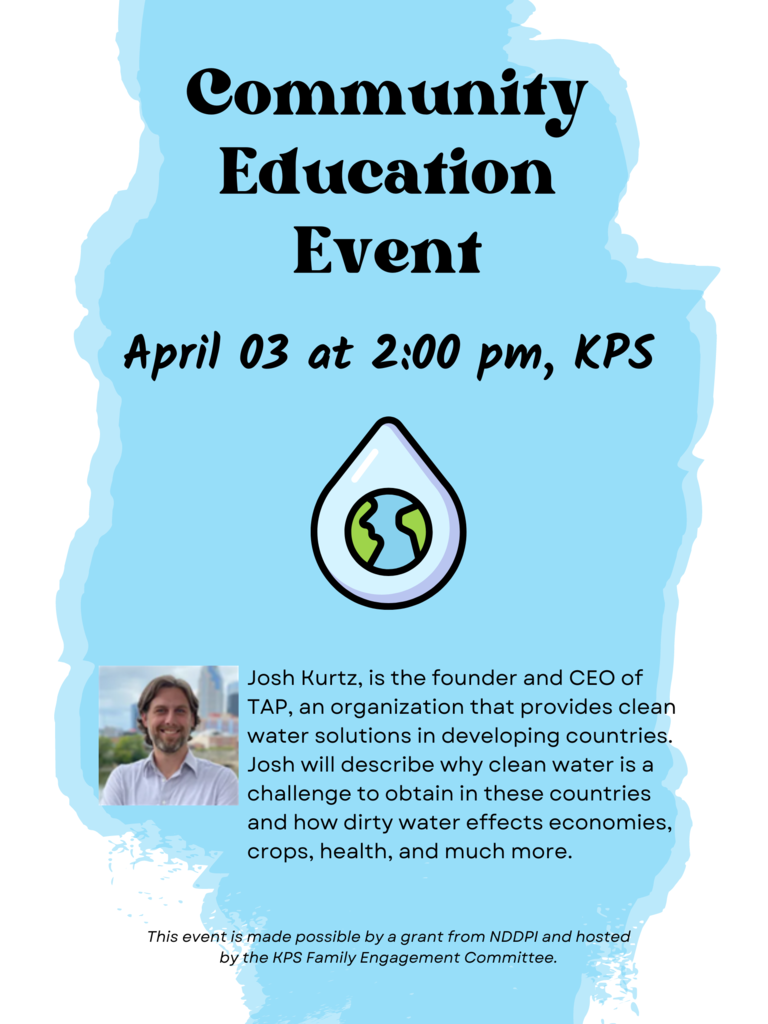 FINAL WEEK There is only 1 week left to submit your recipes, ads, class spirit shout-outs, and tributes for the KPS cookbook! You can get it all done at
www.kulmschool.com/page/fundraisers
-- deadline April 1!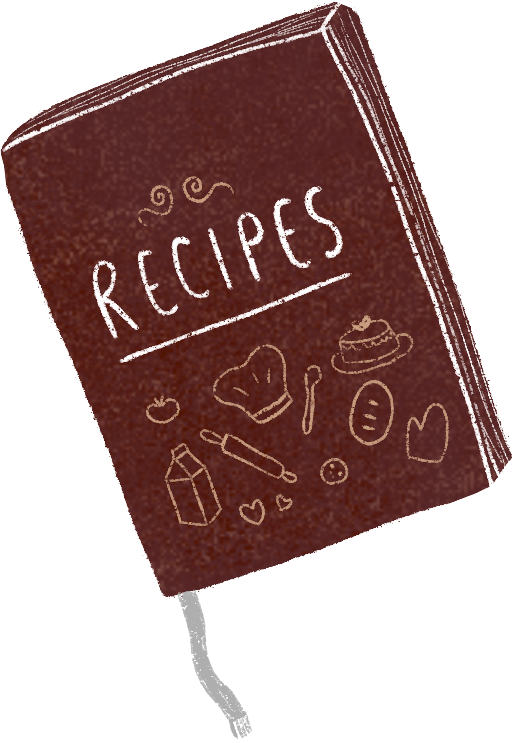 Student Role Model of the Week for March 13-17 was Maxwell Braun. Max was chosen for having a great sense of humor, putting forth more effort in his work, and showing us that hard work will pay off.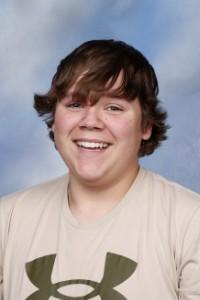 Join us for coffee with kids!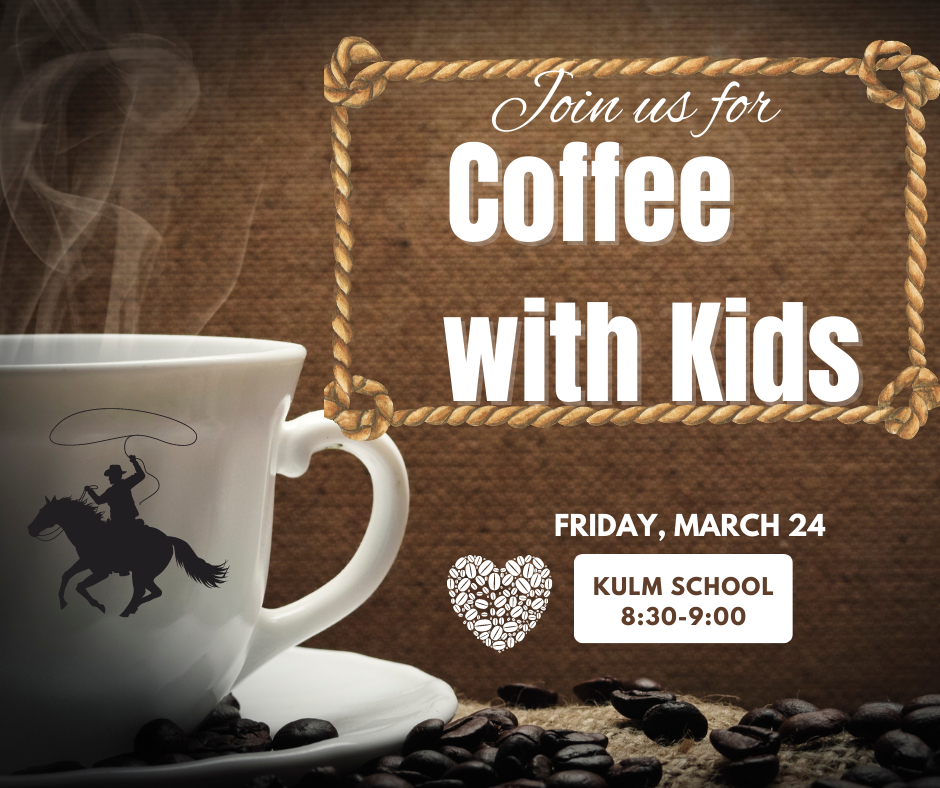 Great News!!! We now have a credit card option available at the school to pay for lunch, yearbook, fundraisers, and even the fitness center. Visit our website to find the eFunds link. Any questions, please call to the business office.
We're doing a RECIPE RAFFLE! Any current KPS student who submits a recipe for the school cookbook will be entered to win a make-at-home meal kit from Eat2Explore. 5 students will win, but entries MUST be submitted by April 1!
www.kulmschool.com/page/fundraisers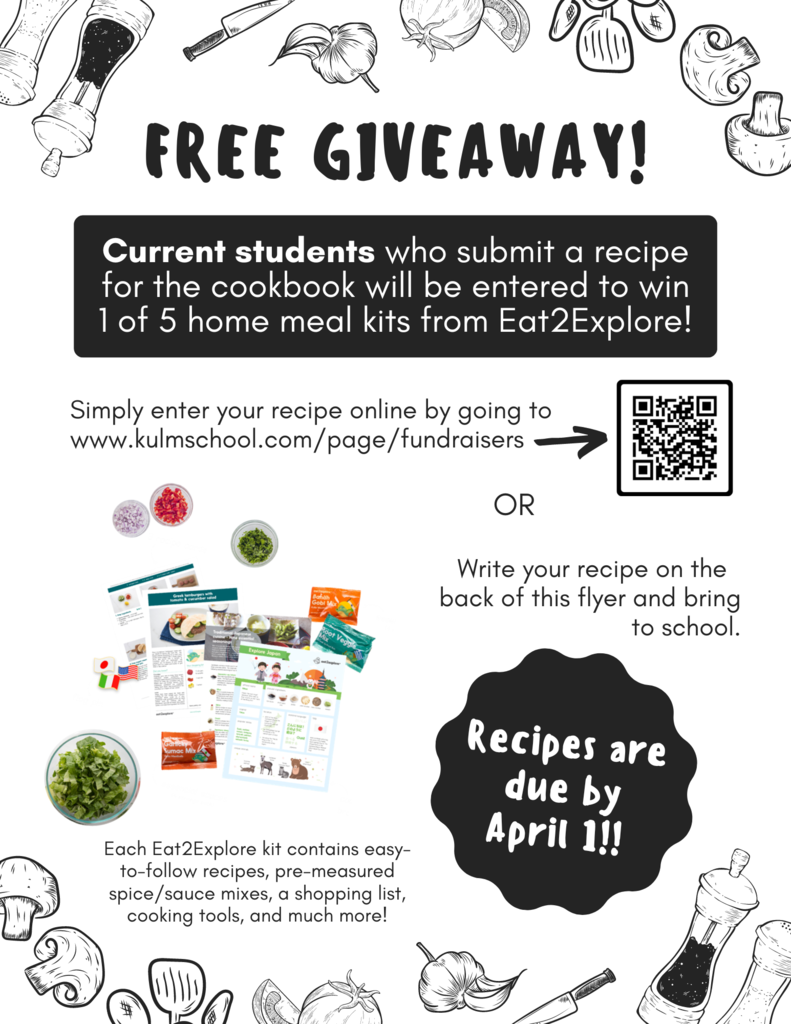 Due to road conditions, Kulm Public School will be two hours late today, Wednesday, March 22nd. Just a reminder that we also have an early dismissal at 2:00 today for Parent Teacher Conferences. Please stay tuned for updates as plans may change depending on conditions.
KPS will be celebrating Snow Week next week. March 27 - 31. Dress up days and games are listed below for grades 7-12. Coronation for snow week Prince/Princess & King/Queen will be open to the public to attend and held on March 27 @ 2:49pm.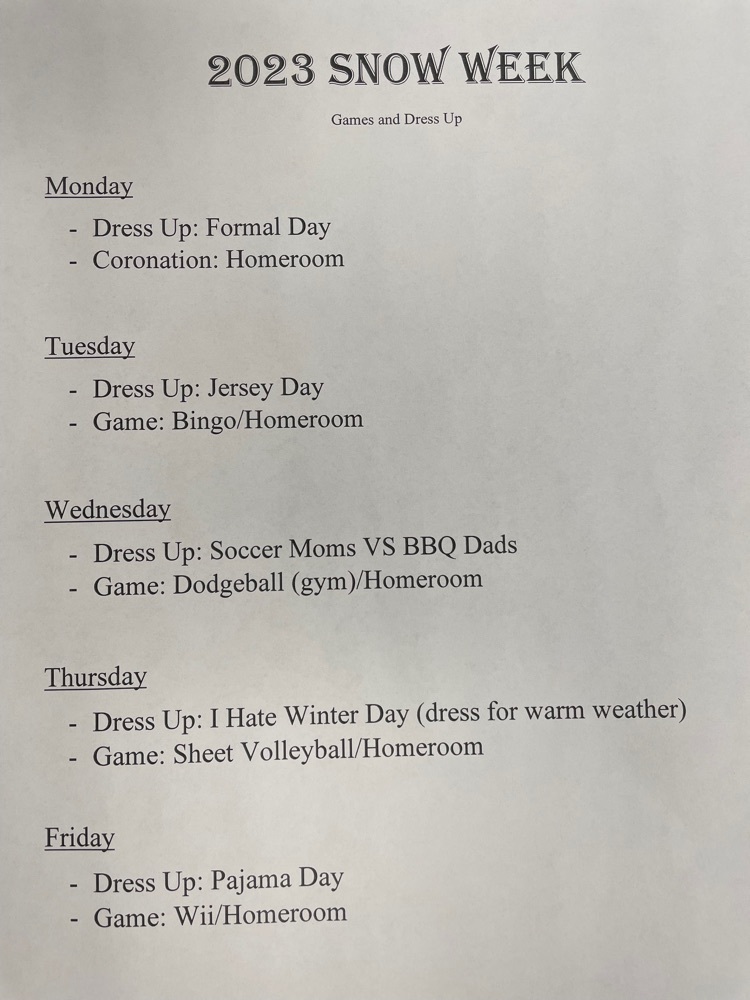 The Elem GBB game tonight (3-21)vs BCN at 4:30 in Edgeley has been canceled due to BCN not wanting to travel. We will have Elem GBB practice tonight instead.
Menu change for March 22nd. Breakfast will now be bismarcks, fruit, milk and juice. Dinner will stay the same
KPS 7-12 Grade Parents: Be sure to check your email with our updated plan for future Virtual Days. If you have any questions or concerns please let the office know. Thanks

Notice of Change to 22-23 School Calendar: Monday, March 27th will be a regular school day instead of a staff professional development day. Please mark your calendars and plan to send students to school on 3/27/23. Thank-you for your patience and understanding this CRAZY winter!
Reminder for 7-12 students that today is the end of Quarter 3 so all Q3 assignments will still need to be turned in today. Options to do that would be turn them in to Schoology, Email teacher, send a picture, or drop it off at the school and Mrs. Kramlich can take them.

Due to road conditions and the weather forecast for the rest of today, there will be no school in Kulm today, Thursday, March 16. We will make this day up on Monday, April 10th. Stay warm and safe!
Local law enforcement and first responders will lead training on how to deal with health crises this MONDAY, MARCH 20 2:30-3:30pm at KPS. See the attached flyer for more information. The event is free and open to the public.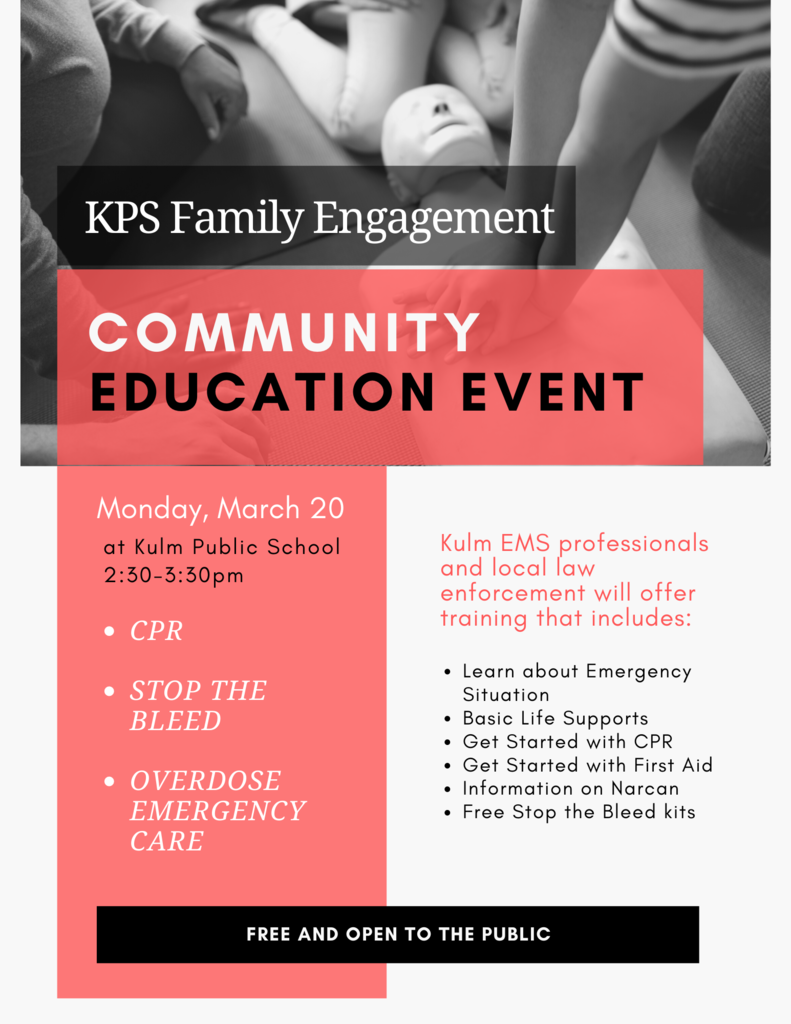 Congratulations Joseph and Jacob on being selected to the All-South Central Conference Team In Basketball 🏀