Student Role Model of the Week for January 2-6 was Anna Schlecht. Anna was chosen for being polite and kind to others, being a responsible student, and having a positive attitude.
This message is to let you know that on Jan. 24 we will be dismissing students and running busses at 2:00pm. This early out will be done to prepare for the 3:30 start time of our Linton-HMB Double Header Basketball games in Kulm.
EKM Boys Basketball will take on MPB tonight in the Stutsman County Tournament @ 7:30 at the Jamestown Civic Center. If you are unable to attend tune in to AM600 to listen to the game. Go Rebels!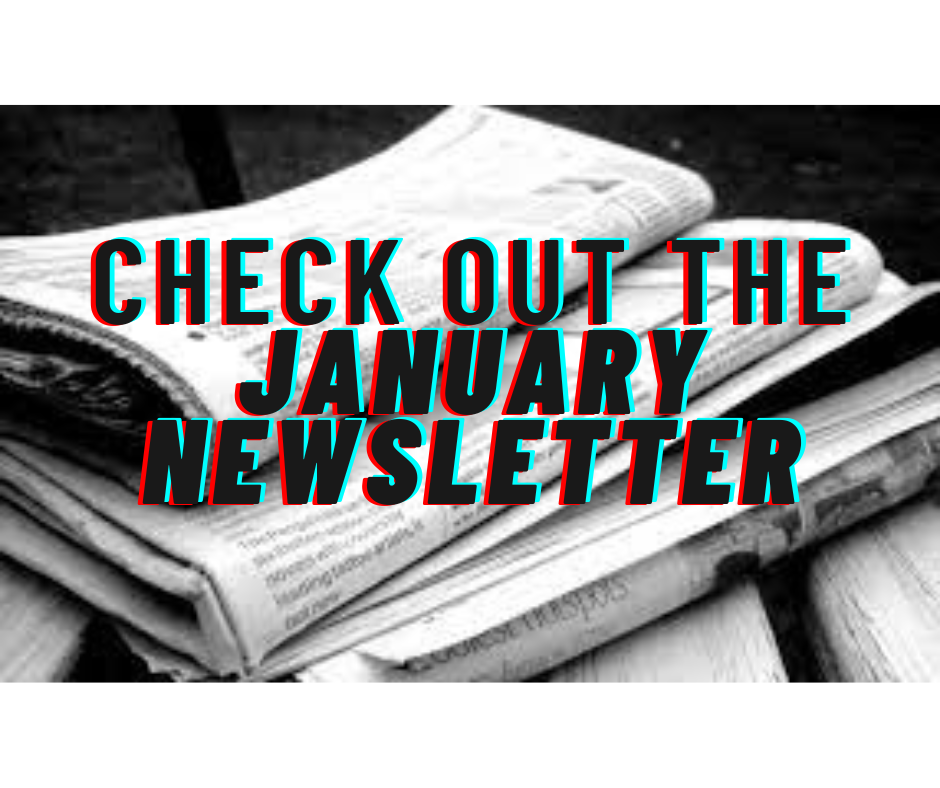 Here is the bracket for the upcoming Boys Basketball Stutsman County Tournament that starts tomorrow Jan. 5 @ Jamestown Civic Center. The EKM Rebels will play Napoleon-GS with a 7:30pm tip off. Good Luck Rebels!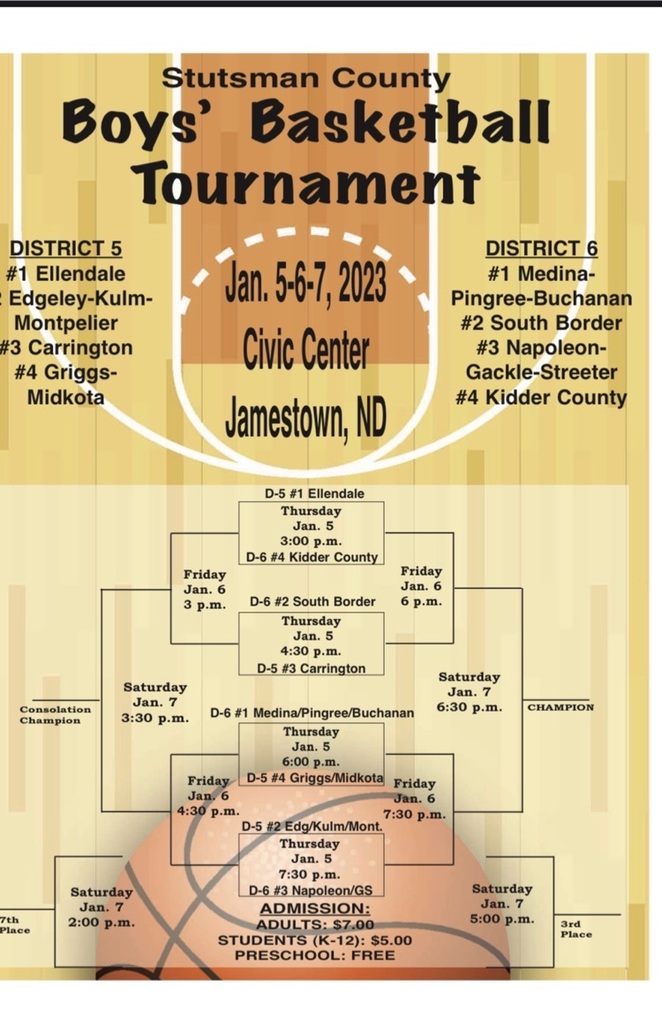 The make-up date for our Dec. 22 Girls Basketball Game vs Ellendale will now be Jan. 21 @ 2:00. Go Lady Rebels!
The Kidder County Girls Basketball Game make-up date will now be January 16 @ 5:30 pm @ Kidder County. The Kidder County Boys Basketball make-up date will now be February 18 @ 3:00pm @ Kidder County. Good Luck Rebels!
Coffee with Kids…. December Edition!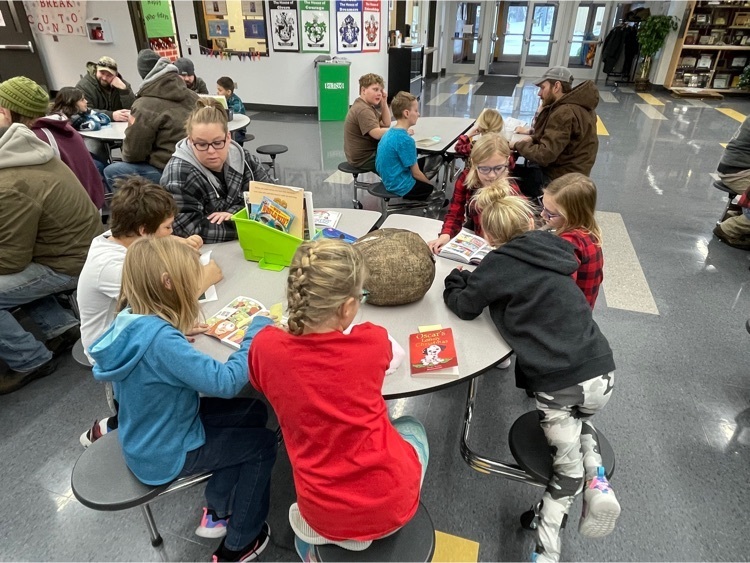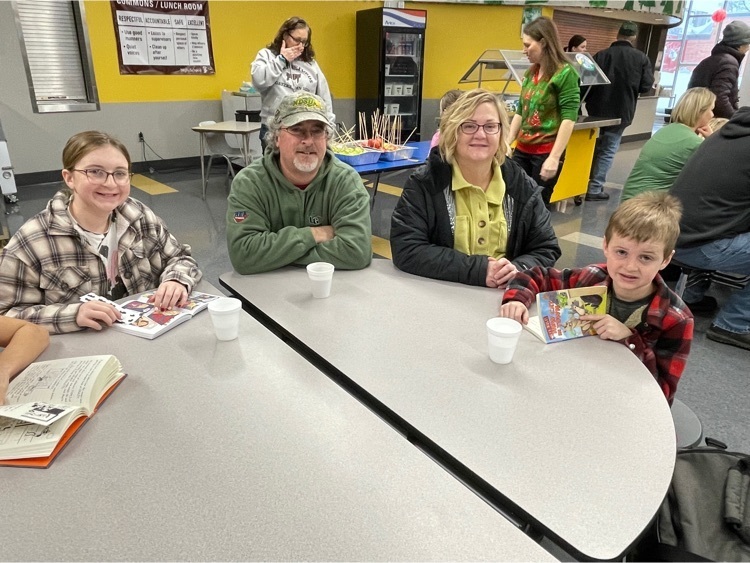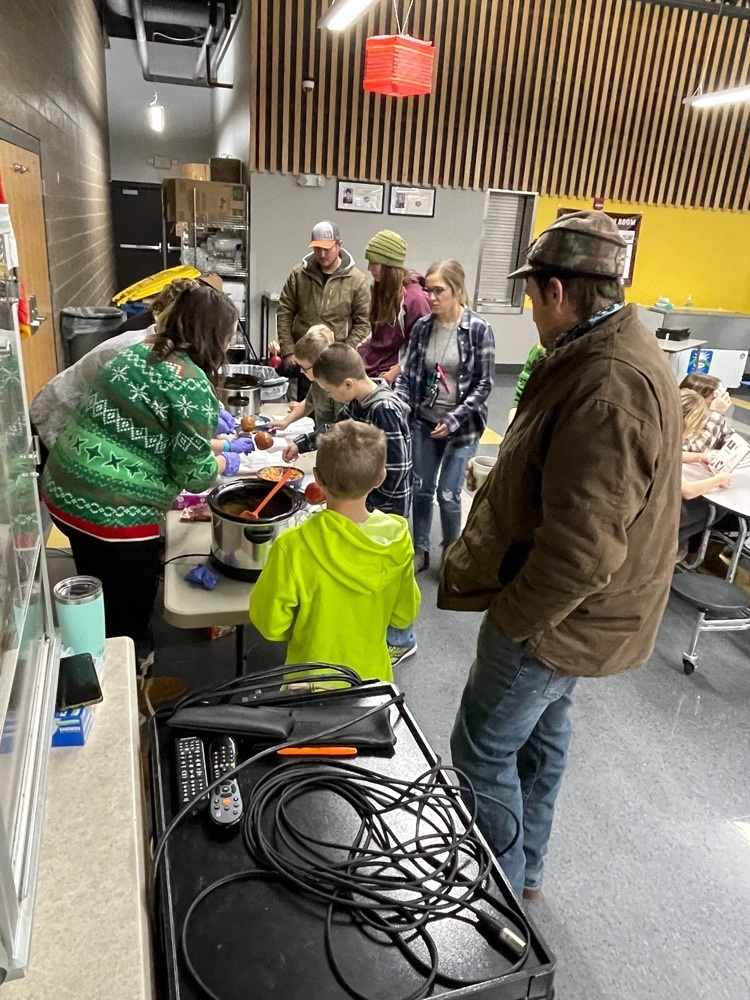 The Dec. 22 Kindred Boys Basketball game @ Kulm has been postponed to Jan. 16 @ Kulm vs Kindred with the JV set to tip off at 5:30pm. Go Rebels!
Sending a HUGE THANK YOU to the Hometown Credit Union for providing the caramel apple supplies and for donating their time to help out during our "Coffee with Kids" event today! We appreciate everything you do for our students!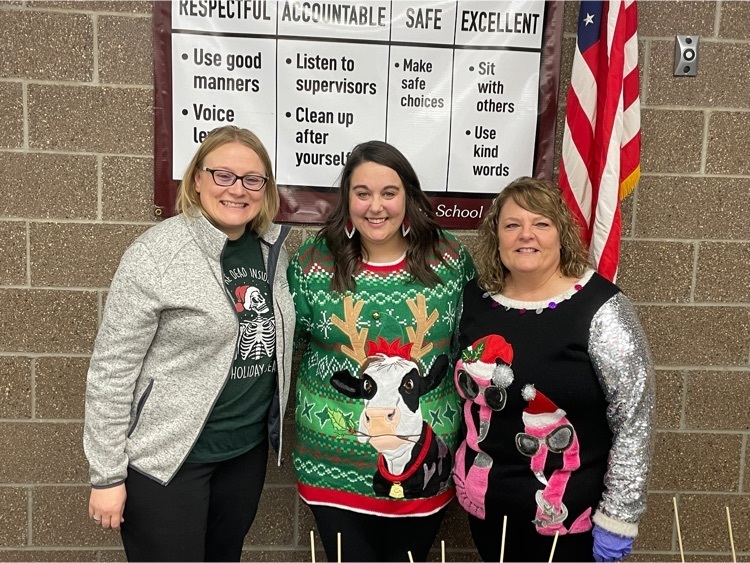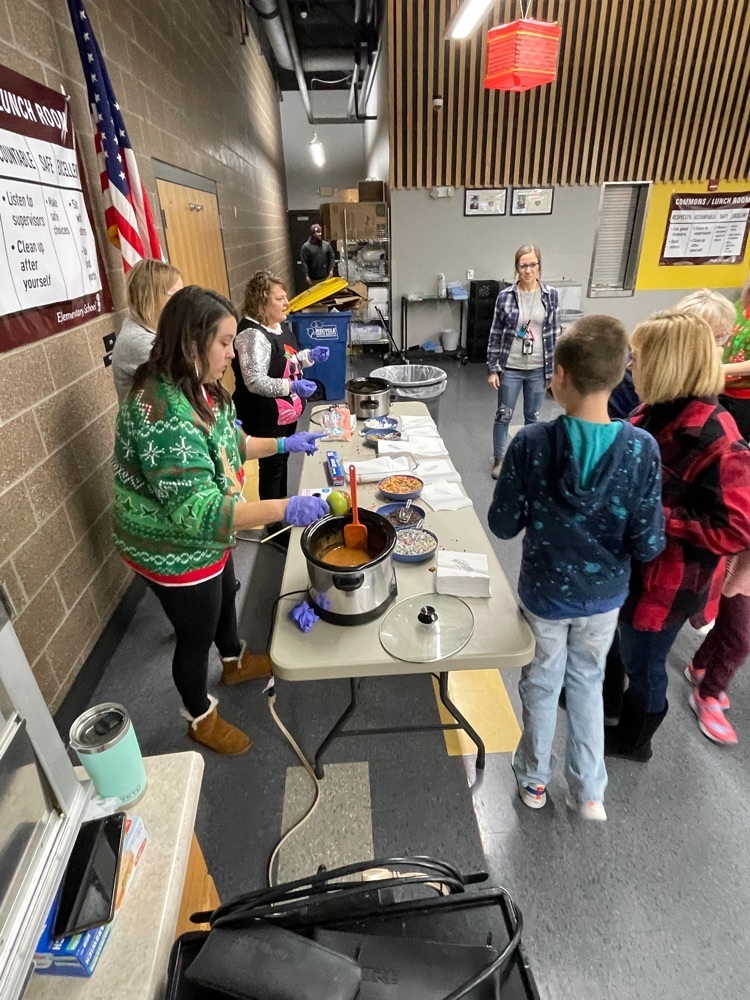 The girls JV/Varsity Girls Basketball Game VS Ellendale on December 22nd will be broadcast on AM 600
We are happy to have students back in school. Monday Dec. 19 our PreK-12 Music concert will be at 9:30am. Tuesday Dec. 20 the 7-12 grades will attend the Hunter Pinke Lyceum in Edgeley @ 9:00am. Wednesday Dec. 21 we have Coffee with Kids @ 8:30am and the last day of school this Semester. Classes will resume on Jan. 3.
Make-Up date/place/time for EKM Girls Basketball vs Northern Cass will be Dec. 20 @ Edgeley 6:00 JV and Varsity to follow. Go Rebels!

The Good News Club's Birthday Party for Jesus that was scheduled to take place at the school today has been cancelled due to the weather.
The Girls Basketball Game @ Jamestown Newman Center vs Northern Cass on Dec. 17 has been postponed. The new date and time is December 20th at 6:00 pm. The game will now be played in Edgeley rather than the Newman Center..
The Double Header Boys Basketball and Girls Basketball games scheduled for the Jamestown Civic Center on Dec. 16 are postponed. We will send out the date, time, and place for the new game ASAP. Go Rebels & Stay Safe & Warm!

The blizzard warning goes through 6:00 a.m. tomorrow, Friday, December 16th. We will continue with another day of virtual learning. Teachers may be reaching out with additional information for the virtual learning day. Students should continue to check Schoology for updates, as well. Stay warm and safe!
The upcoming Wrestling Tournament schedule for Dec. 16 & 17 in Linton has been canceled.

Kulm Public School is seeking applicants for a school custodian. Hourly wage will depend on experience. The position will be open until filled. Apply online or request an application by contacting Geri Kinzler at
geri.kinzler@k12.nd.us
or calling 701-647-2303.